01

Our Story
It has been estimated that two-thirds of children today will work in jobs that don't currently exist now.
2 years ago we founded an NGO, TCKZone whose goal was to introduce kids in African communities to Technology skills. And so far with the help of 96 volunteering team members, 2700 kids and 20 schools has participated in our outreach.
Temi is a 10-year old girl who lives in Agege and attends a private school, however due to the limitations of her school and her location she had accessed a computer until TCKZone came to her school for a STEM training, but TCKZone as an NGO could only do an itroduction for each school they visit, and there was no means for continuation. It was during this time that we realized that this was a problem that most parents and schools faced which led to the creation of Skooqs.
02
What is Skooqs?
Skooqs is an online learning community enabling kids to develop their creative and entrepreneurial skills.
Skooqs provide democratized access to learning opportunities outside of children's traditional classroom and we are intentionally building children's brains by assembling the 21st-century skills we know they'll need to succeed while leveraging Video streaming technology, online classes, one-on-one tutors, offline access, and scaling personalization with self-serve AI.
How it works: A user visits the website, creates an account, chooses a plan, searches for a course and start learning
.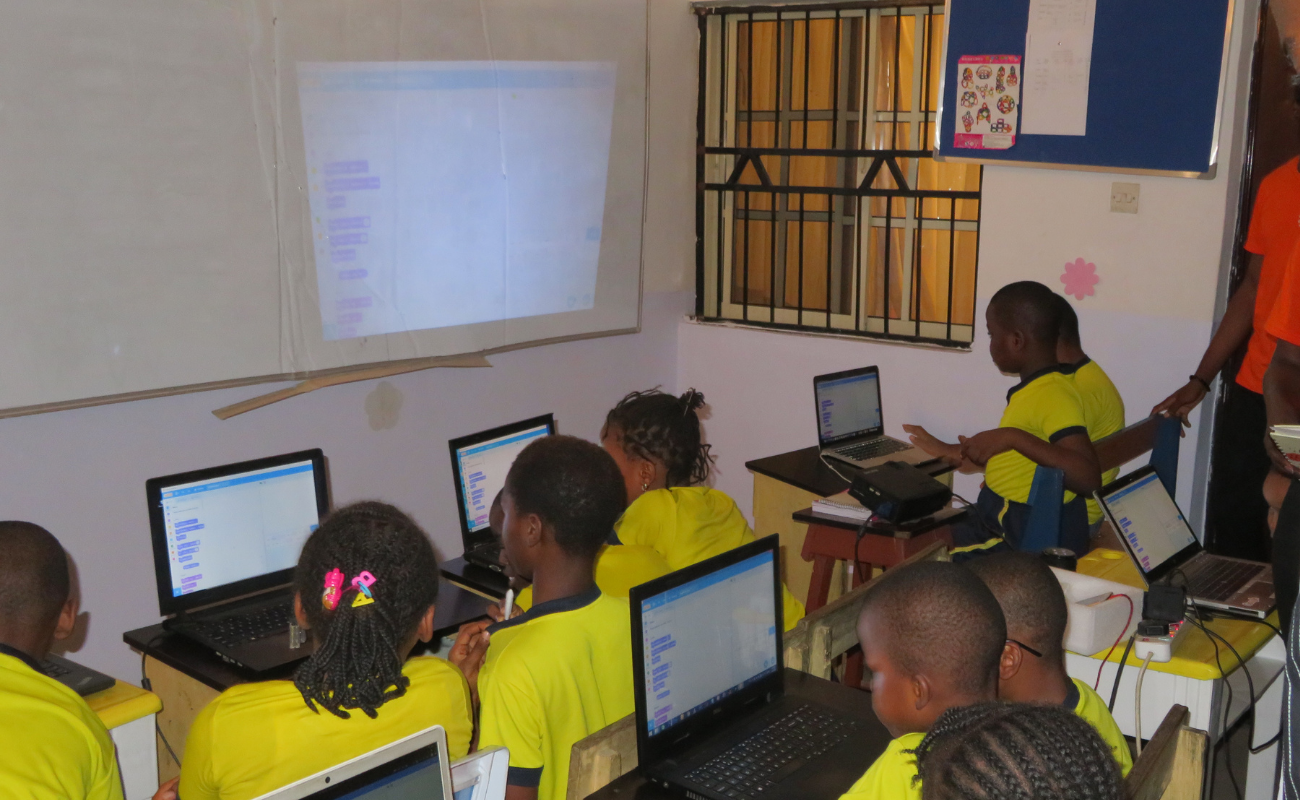 03
Our goal
To become the go-to platform for Nigerian Kids who want to develop a skill
The cultural shift in education has increasingly encouraged digitization and the demand for individualized learning options simply use covid as an example and how parents clamoured to get their kids engaged.
Unlocking children's early learning potential is deeply becoming important for caring parents, and all are asking the same question, what skills will our children need to succeed?
What Skooqs Offers
Every time you spend on the platform is met with value